Having recently seen the tasteless Jezebel post "Fuck You, Cats,"*  I expected the article in my Google Alerts titled "Cat Lovers Deserve to Die," to be a similarly poorly written rant of a post.
Instead, I found a tasteless campaign for the Lung Cancer Alliance by advertising agency Laughlin Constable that attempts (poorly) to convey the message that"Lung cancer doesn't discriminate, and neither should you."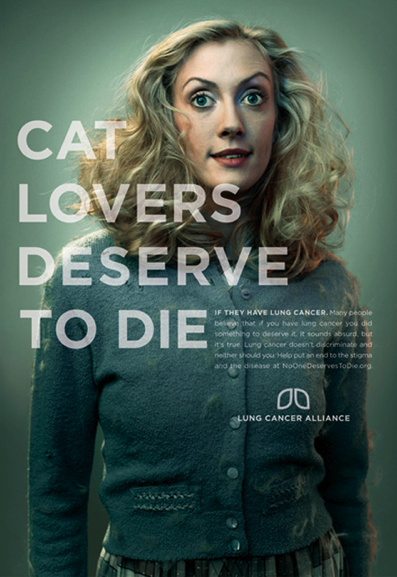 In addition to being offensive, it's bad advertising. The ultimate case of good (?) idea with bad execution. And being both a cat woman and an advertising executive, I feel the need to explain my point-of-view.
1) Chose your stereotypes wisely. Cats are actually tortured and killed for sport every day. Cat lovers are maligned every day.  Let's not give assholes encouragement they don't need. Not to mention it muddies the communication. "Waitresses Deserve To Die," while equally offensives better conveys the idea of random and baseless discrimination.
2) Get your stereotypes right. The point of using a cliché or archetype in advertising is to telegraph something quickly. So if you must use one, get it right. The (hipster) advertising agency creatives clearly never googled "Crazy Cat Lady."  Because instead of casting for this…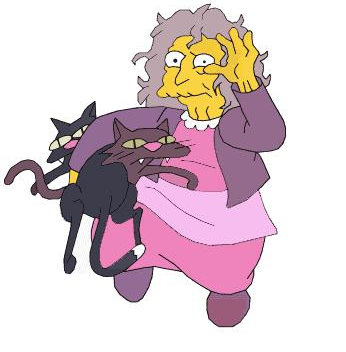 …they cast for Stepford-Wife-Meets-Cheer-Leader (on drugs).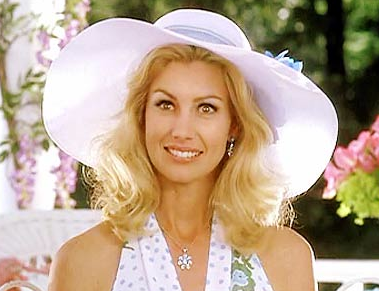 3) Get to the point. People look at and listen to ads for seconds (often against their will).  The campaign makes the public work too hard. Advertising doesn't have time for deep involved dialogue.
ADVERTISING:  Cat Lovers Deserve to Die.
PERSON: No they don't. Why would you say that?
ADVERTISING: Well, they deserve to die if they have lung cancer.
PERSON: That's stupid.
ADVERTISING: You're right, it is stupid. But hose with lung cancer are stigmatized because people think they brought the disease upon themselves. 
PERSON: Well, according for Centers for Disease Control and Prevention, smoking is the leading cause of lung cancer. 
ADVERTISING: But they were lied to for decades and told smoking wasn't addictive.
and so on, and so on….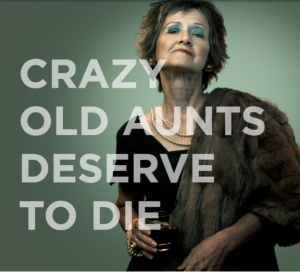 David Kiefaber said it much more succinctly in Ad Week when he wrote, "(it's) a bold and socially complex message, one that's tough to decipher from any ad, much less one that says 'a modern social archetype' deserves to die."
4) Why ya gotta be so negative?  A visit to the Lung Cancer Alliance website NoOneDeservesToDie.org reveals compelling facts that effectively get the points across without the shock-value.
"It's the deadliest cancer, claiming more lives than colon, breast cancer and prostate cancer combined."
"1 in 14 Americans will be diagnosed with lung cancer. That's 12 of the average FB users 172 friends." 
5) All PR is not good PR.  Marketing professor Ken Wong from Queens University summed it up best when he said, "Nobody's talking about the plight of cancer patients. Everybody is just talking about how offensive the ad is." Well, I guess it could be considered good PR for a previously little-known advertising agency. Wait, what were they called again?
What do you guys think? Am I being too harsh? Is everyone being too sensitive? Did I lose you after I stopped talking about cats?
***********************************
PS – While I have your attention, will you vote for Kip so that he can be a famous TV star (and marry a dog?)? Plus, if he/we wins, I'll donate $500 to a rescue or two! You only need to vote 1 time EVER (not an everyday type thing!).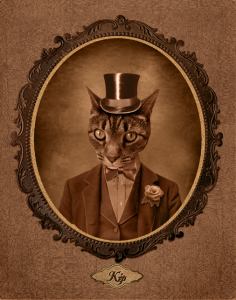 As of this morning, he is in the top 15 and we just need to get him into the top 10 by Monday!
Just follow the directions below.
1) Click on Wendy And Lucky Diamond's Pet Wedding of the Century FB page.
2) "Like" the page
3) Scroll down the page
4) Vote for Kip
PPS – It would also be pretty hysterical to see two single, professional, New York City ladies having their pets marry before they do! Ha!