Coming off the heels of Fathers Day, I thought it would be fun to share photos of I HAVE CAT Cat Dads and their fur-babies courtesy of our Facebook page.  And we're giving away a hard copy of  "Cat Daddy
," the book by ultimate Cat Dad, Jackson Galaxy. Read on for details!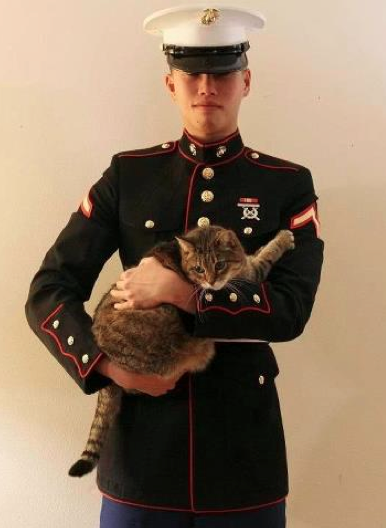 First up, United States Marine Corps Lance Corporal Chou with Momcat. Nothing beats a man in uniform with a cat!  Keep your eyes peeled as this kitty loving Marine will be featured are our next Cat Man Monday!
Dan from Australia snoozing with baby Ollie (squeeee). No stranger to IHC, he's been a featured Cat Man so be sure to check out his post!

Jeddah with the daddy who rescued her from a town of the same name in Saudia Arabia. Read all about their adventure on Catster.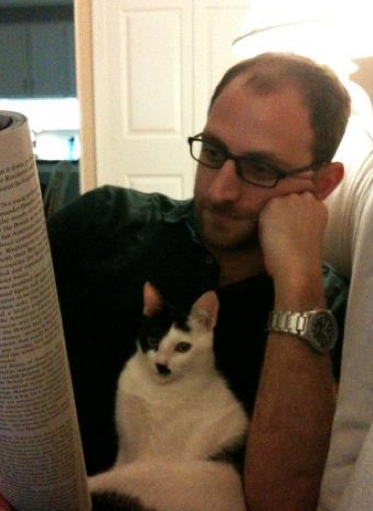 Ashley Kirk's fiance with Bentley during a post-work love session. Just look at how they are gazing at each other so lovingly!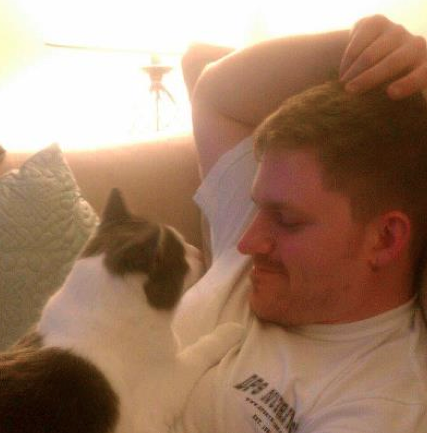 Katie and Dad Gloman checking out squirrel photography (though Gloman might be asleep, it's hard to tell!).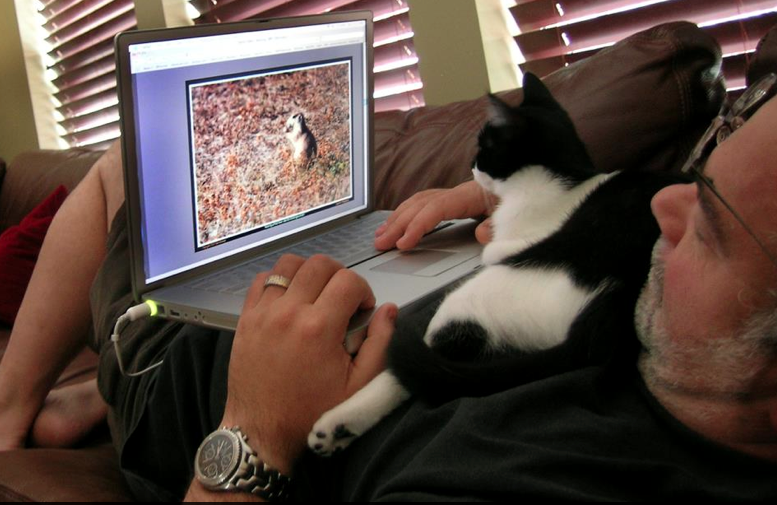 Though Sammy lost his battle with FIP in 2008, his daddy thinks and talks of him often. Sleeping is certainly one thing men share with their cats!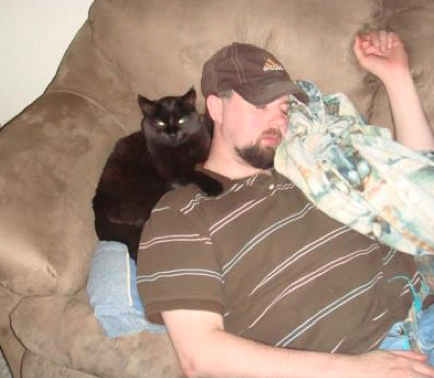 Our Twitter friend @cesg shared this photo of Kit looking up at her daddy   – so sweet!
Velvet the "house panther" with her dad who is so unfazed he doesn't break eye contact with his phone!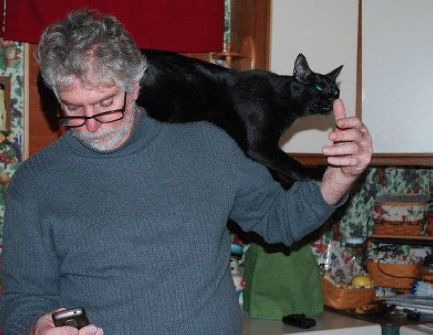 Elphaba tandem napping with dad – now that's talent!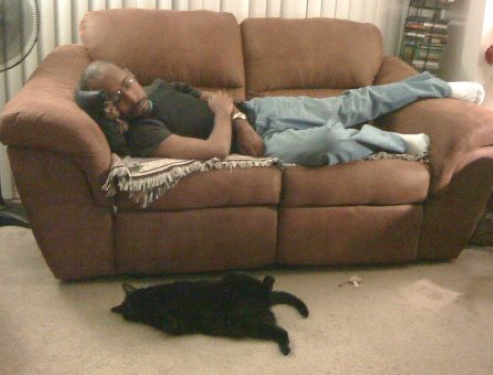 This is only the tip of the iceberg, if this post is popular I may have to make it a regular column! We need a "single-cat-man-in-the-city" feature is what I think!
And last but certainly NOT least. Win the original Cat Daddy's book "Cat Daddy"!  I'm personally willing to pay shipping so this giveaway is open to EVERYONE IN THE WHOLE WIDE WORLD (as long as you can get mail delivered!).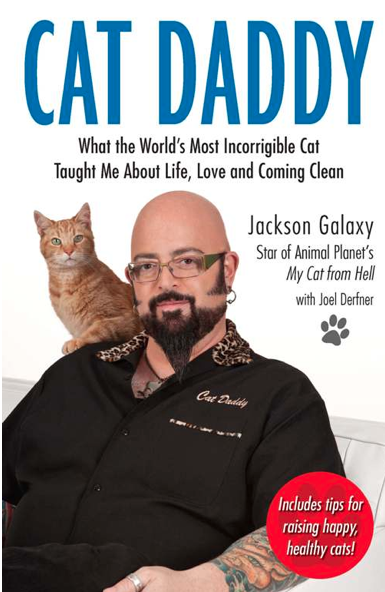 To enter, leave a comment telling us about a cat man in your life. Or if your life is sadly cat-man-free (as is mine) tell us which of today's photos is your fav!
One comment/entry per household please! Leave your comment by 5pm EST Sunday June  24th to qualify!