As I mentioned in a previous post, lately I've been feeling like a hamster on a wheel.  Trying to catch-up and going nowhere fast.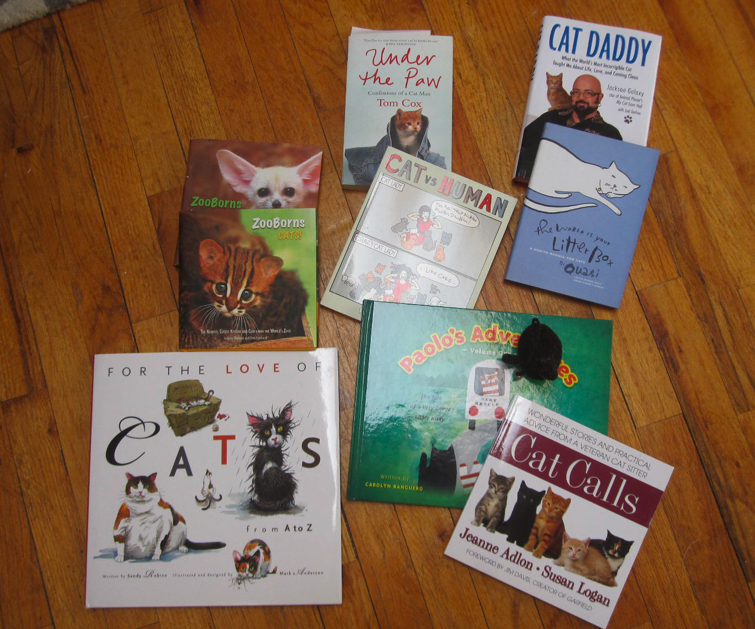 Reviewing the many cat books I've received ranks up there on the "to do" list.  Among them: Cat Calls, Under the Paw
, Jackson Galaxy Cat Daddy
,Cat Versus Human
, For the Love of Cats
, Paolo's Adventures: The Tale of a Very Brave Kitty
, ZooBorns
, ZooBorns Cats!
and The World Is Your Litter Box .
Feeling overwhelmed, I decided to let Kip pick which book to review first.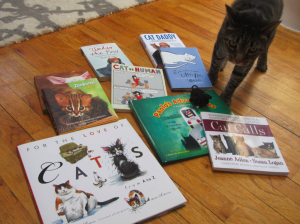 Kip strikes me as the most literate of the bunch, can't explain why exactly. Perhaps it's the large-ish circumference of his head. Very scholarly.
I'll admit, it's not the most scientific method. I'm not sure how the mouse toy got on one of them….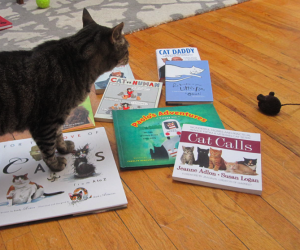 Kip considered his options carefully before landing on his selection, For the Love of Cats. I wanted to be certain this was his final decision, so I waited.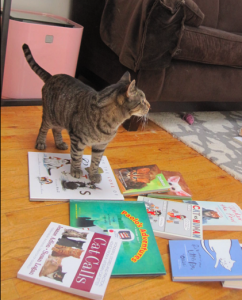 But Kip was adamant. He had spoken.
Well, figuratively.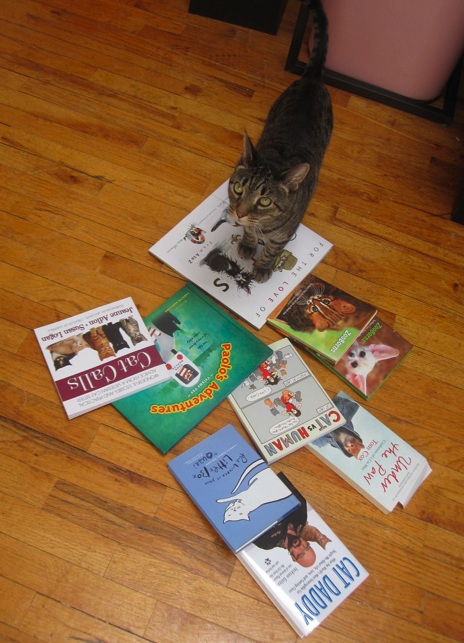 Stay tuned for a complete review.
By me, not the cat.