Back from a fan-tah-seey…who can name that tune? Anyone?

Not easy to go back to work after a long weekend in Key West with a fellow cat woman resplendent with kitties (courtesy of the Hemmingway Home polydactyl kitties), sweet tea, beautiful sunsets, Happy Hour, crime and love…sorta.

After we got the prerequisite drag show out-of-the-way (during which I may-or-may-not-have have skinned my knee while getting on stage to join in the merriment),  Dorian and I made a bee line to the Hemingway Home which we visited twice in three days.
Also known as the scene of the crime. Okay, maybe not a crime exactly but reckless rule breaking for sure. See that sign? The one that reads "Please do not pick up cats"?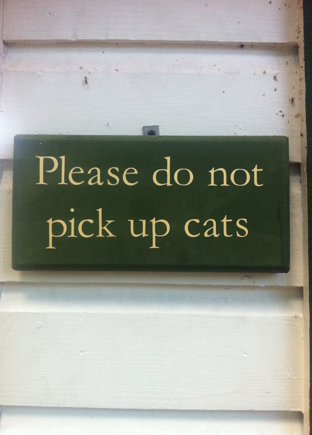 Oh yes I did!

And not only did I pick up a cat. I picked up Elizabeth Taylor (look at that pink nose!). Each cat is named after a famous personality – Kim Novak, Harry Trueman, Olivia de Havilland etc.
Disclaimer: I never in a million years intended to have a photograph of myself in glasses and barely any make-up on the world-wide-information-highway (see what I do for my readers?!). But in erring by not having brought enough daily wear contacts with me I was rationing them out. Going out on the town was prioritized over visiting cats since I didn't think they would mind – not realizing I'd be needing photographic evidence!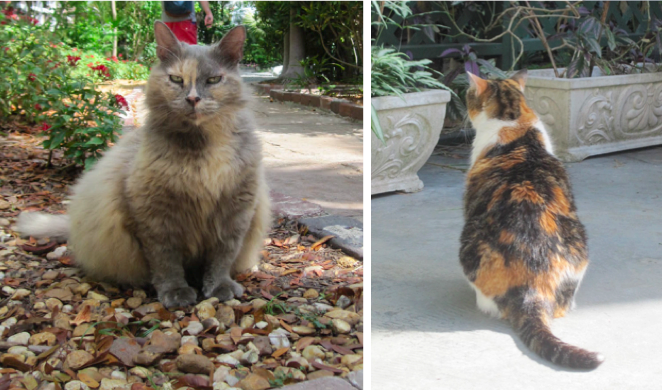 Truth be told I'm not quite the bad ass I appear to be. The tour guide let Dorian and I hang back after the tour and I squeezed in a super quick hug!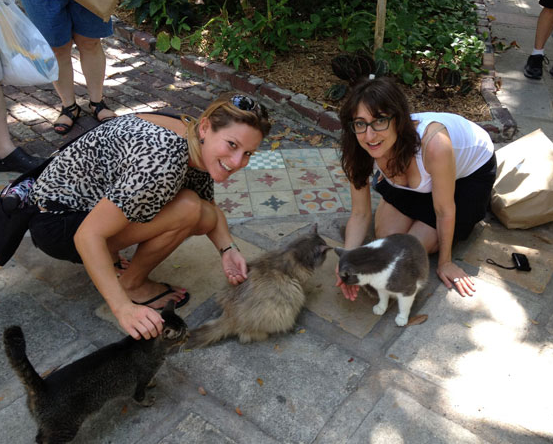 For those who aren't aware, Hemingway cats are known for having 5 toes on their front feet, making them polydactyl! Hemingway's first cat Snowball was a poly, and of her descendents about 50% are poly too!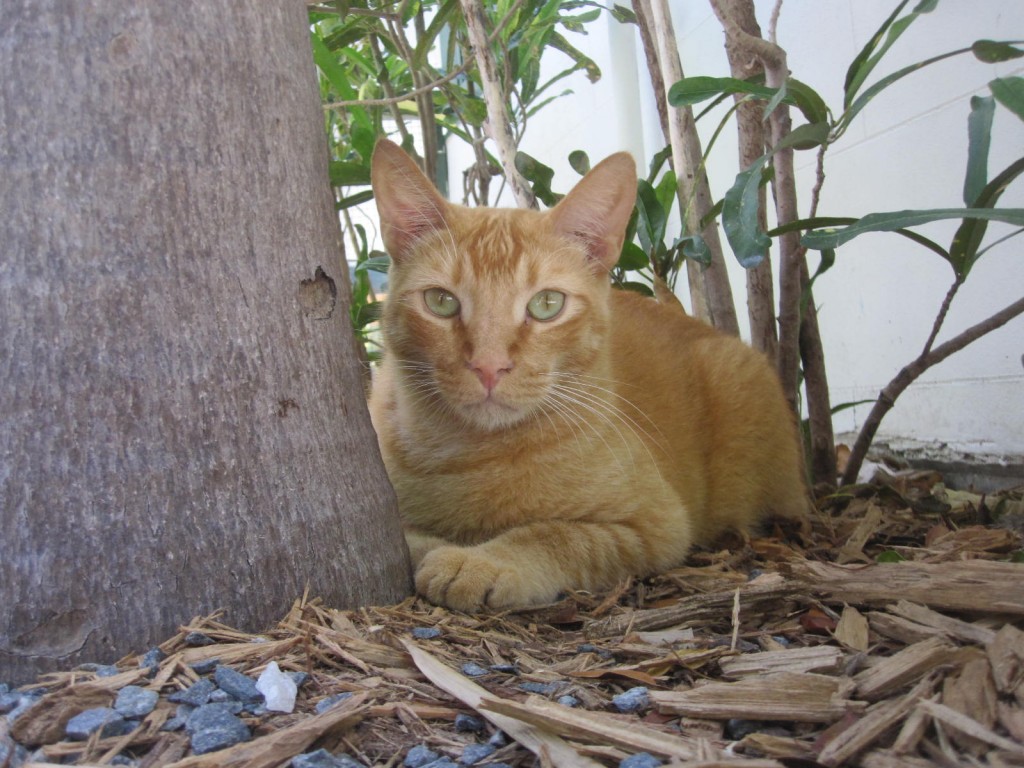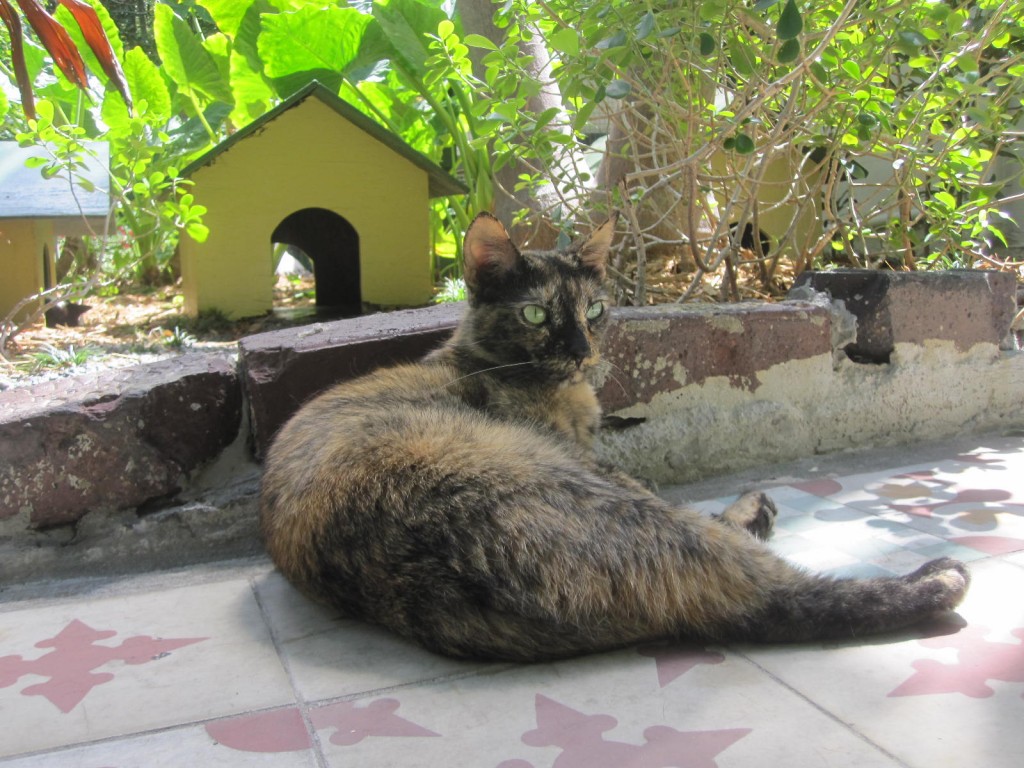 In addition to the drag show and kitten cuddling we did a little shopping and hung out by the pool (sadly not long enough). On our last night we took a sunset cruise on the America 2.0,and while a tad treacherous due to the winds (see "out takes" below) it was loads of fun.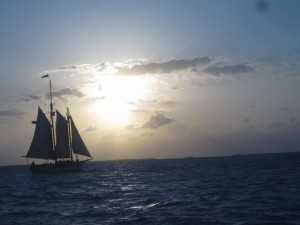 As it turns out, the captain and his first mate are bringing the boat to NYC in a few weeks to do sunset cruises around Manhattan.  And while the captain plays for the other team (I think!), his side-kick a ginger (not usually my type), was pretty cute.
Let's just say digits were exchanged, let's see what becomes of it. I have always wanted to take a sail around the island of Manhattan…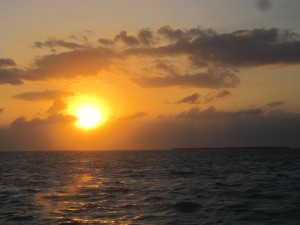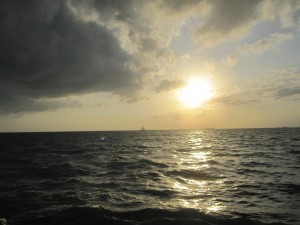 Here are a few other photos from our trip. There are many more where these came from and I'm sure Dorian will be posting some soon as well.