I believe in supporting the fine arts and admire the avant-garde creations of Henry the Feline Fiber Artist. But Kip's fiber art is something I'd prefer on canvas. Not my chaise.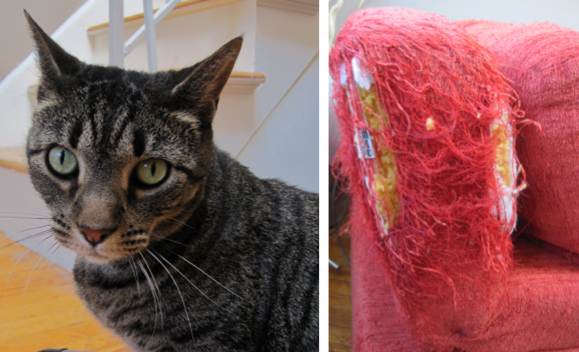 My cats are partial to carpet-covered scratchers. And if you've check-out the options lately you're probably wondering – as I am – if the carpet industry severely over-estimated the demand for beige shag carpeting.  As far as variety goes we're talking light blue, brown and purple.
If that works with your decor you're in luck. If not, Square Cat Habitat
 has come to the rescue with sleek, modern wall and floor scratchers. Read on for a product review, discount code and a chance to win a Square Cat Habitat scratcher by sharing your cats very own fiber art.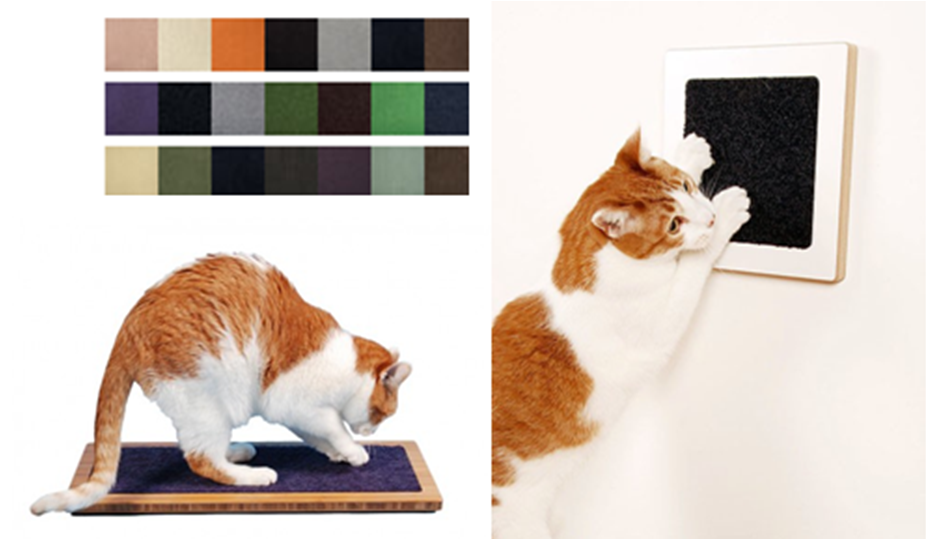 If you're cat has done damage created artwork in your home (by scratching a rug or piece of furniture)  send a photo of the masterpiece to me and you could win an Itch Scratch or Lo Scratcher for your home! (SORRY, giveaway is over!).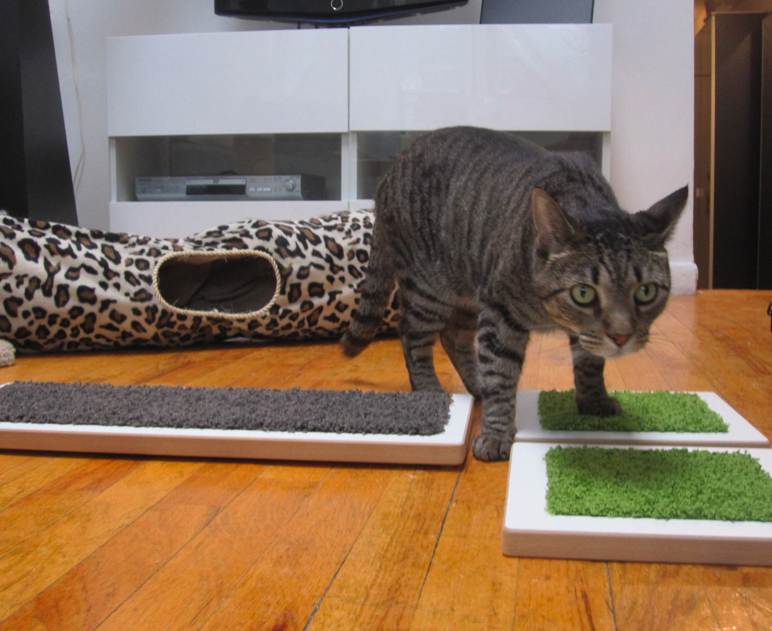 To qualify you must:
Live in the US (Sorry, I know I need an international giveaway and I promise I'll work on it!).
Send ONE photo to ihavecat(at)gmail(dot)come by 5pm EST Wednesday February 15th.
One entry per household.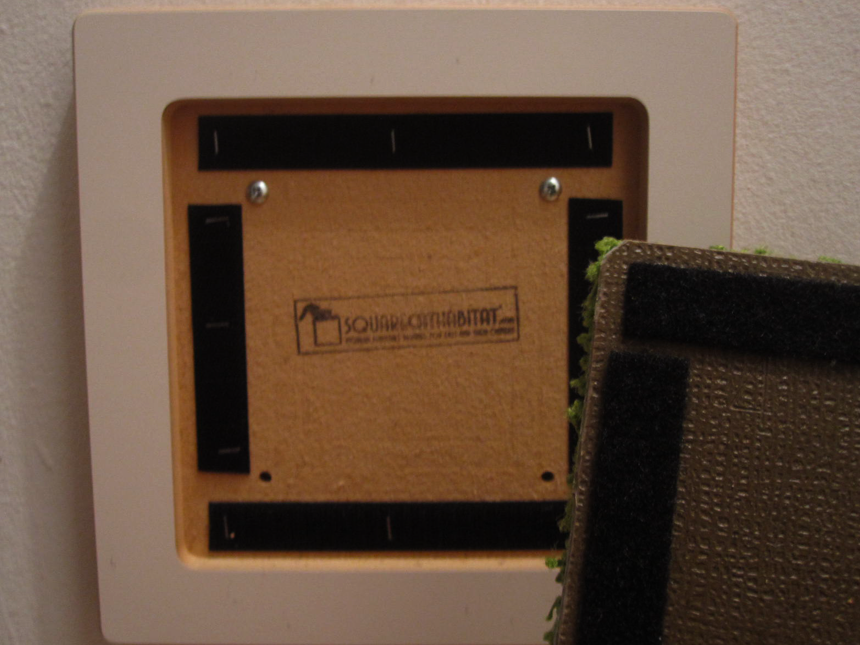 In the meantime, everyone can receive a 15% discount on any Square Cat Habitat product (they have cat shelves and trees too!) by entering ihavecat at check out from now through March 9th. REMINDER: Other Valentine's Day discount codes available for hot pink IHC-endorsed items here.
If you're wondering how my cats did with the new scratchers see for yourself.  I used treats as a lure but Sean Hamilton, founder of the company – did I mention most of the cats on the website are his?– also suggests rubbing cat nip behind or on the insert itself.
A few folks have asked how the inserts have held up and if the velcro really keeps them in place. At the start of the video above, Kip is able to pull the insert up a bit in one corner. It's because I didn't insert correctly. You have to be sure the velcro strips match up. I haven't had any problem and after 3 months the current inserts still look pretty good.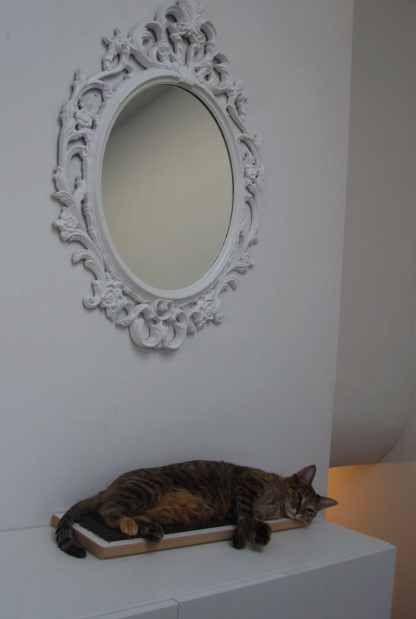 I like the fact that the base is permanent and only the inserts are replaced. A bit more eco-friendly, and it allows you to have fun with the colors and textures. And the wall units are easy to install. The ones for the floor have small plastic "stoppers" so they don't slide around.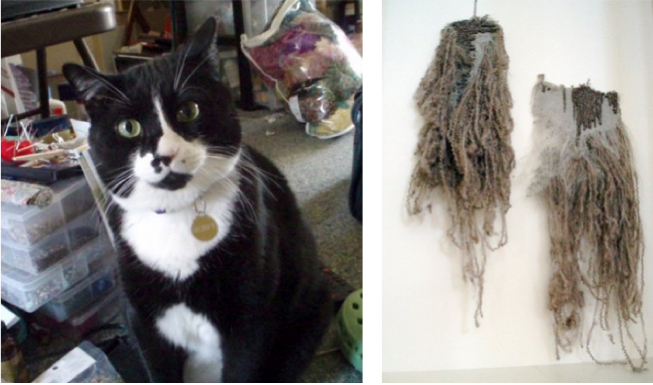 For those of you wondering who Henry the Feline Fiber Artist is, I felt compelled to include a photo of the cat and his art.
I leave you with a gratuitous photo of Penny, one of my former foster kittens, using the Lo Scratcher as a bed.