After redecorating my living room I stepped back and realized: I'd created Petie in room form. White and charcoal grey all over with pink accents. I'd never considered myself a "pink" person, but there's something about a vivid pink that's playful, flirty and bold. The way I'd like to think of myself.
In the the spirit Valentine's Day, I'm sharing my latest bright pink cat accessory finds from ModaPet
, KatKabin
, SturdiBag
and Three Sassy Sisters Store. They're cheerful, modern and most importantly –  kitty approved.  And, with special discount codes you can gift that special cat(lover) in your life.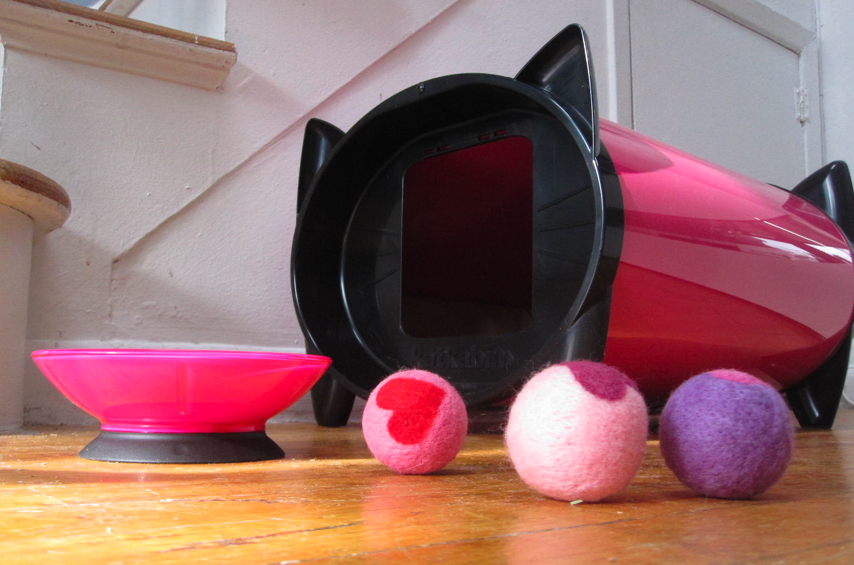 Three Sassy Sisters – Toys and Collars

Between the two of them, founders Becky and Jessica have 4 cats (and a dog). Their toys are made using eco-friendly, up-cycled materials like discarded sweaters and filled with recycled water bottles – you'd never know it!
These ladies have generously offered free shipping in the U.S. from now through 2/14 using IHAVECAT at check-out. Place order by 2/7 to guarantee delivery by VDay! They do ship internationally but the code is not applicable (sorry guys!).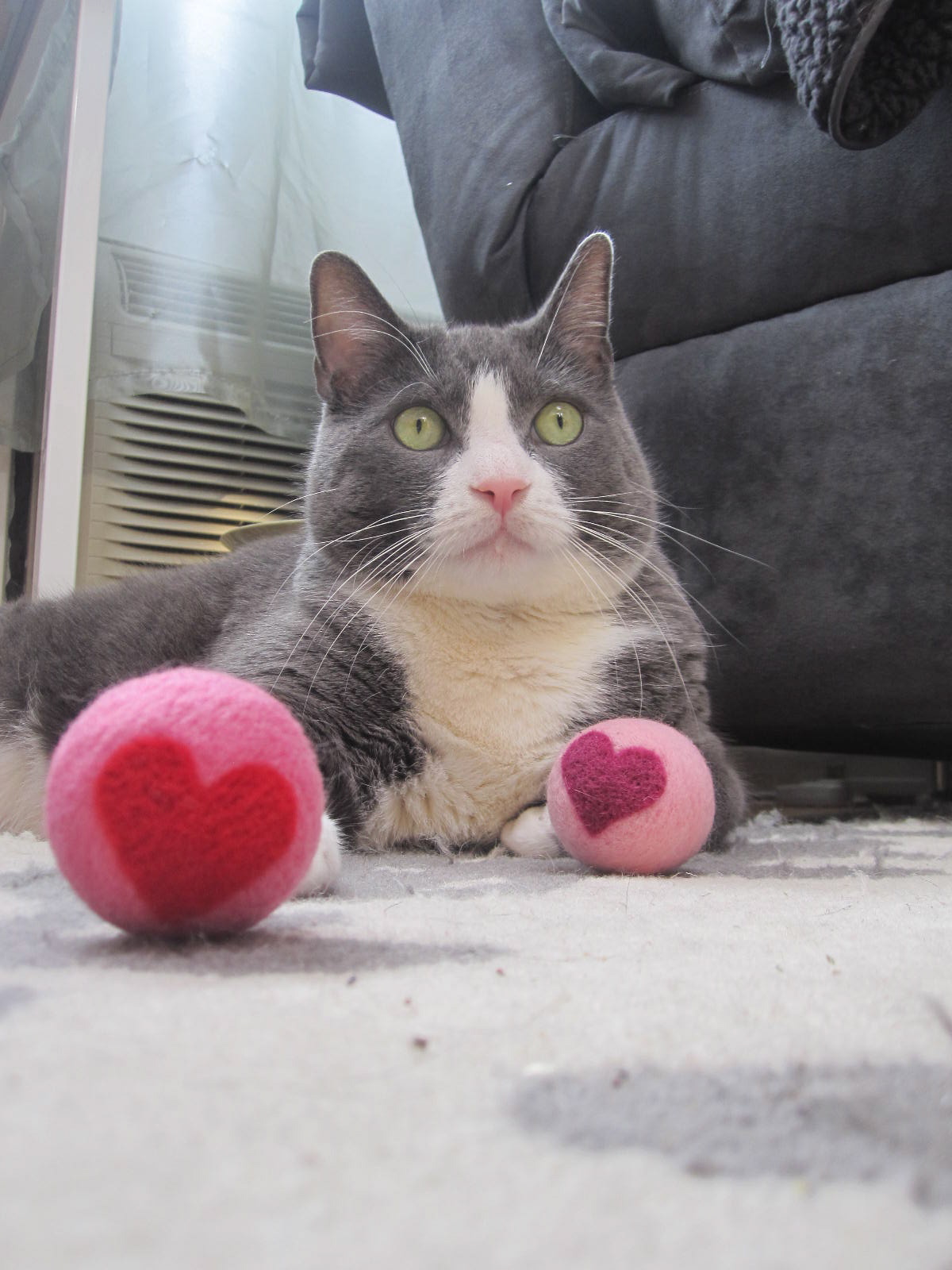 KatKabin
– Cat House
I was a tad worried that Petie – weighing in at 18.5 lbs – would not make it into the KatKabin
but my fears were unwarranted.  He took to it immediately and now shares his hiding time between it and the pEi Pod
.
The KatKabin comes in an array of colors and styles for both indoor and outdoor use. Use code REFE7HLU at check out through 3/1/2012 and save 10% off your purchase!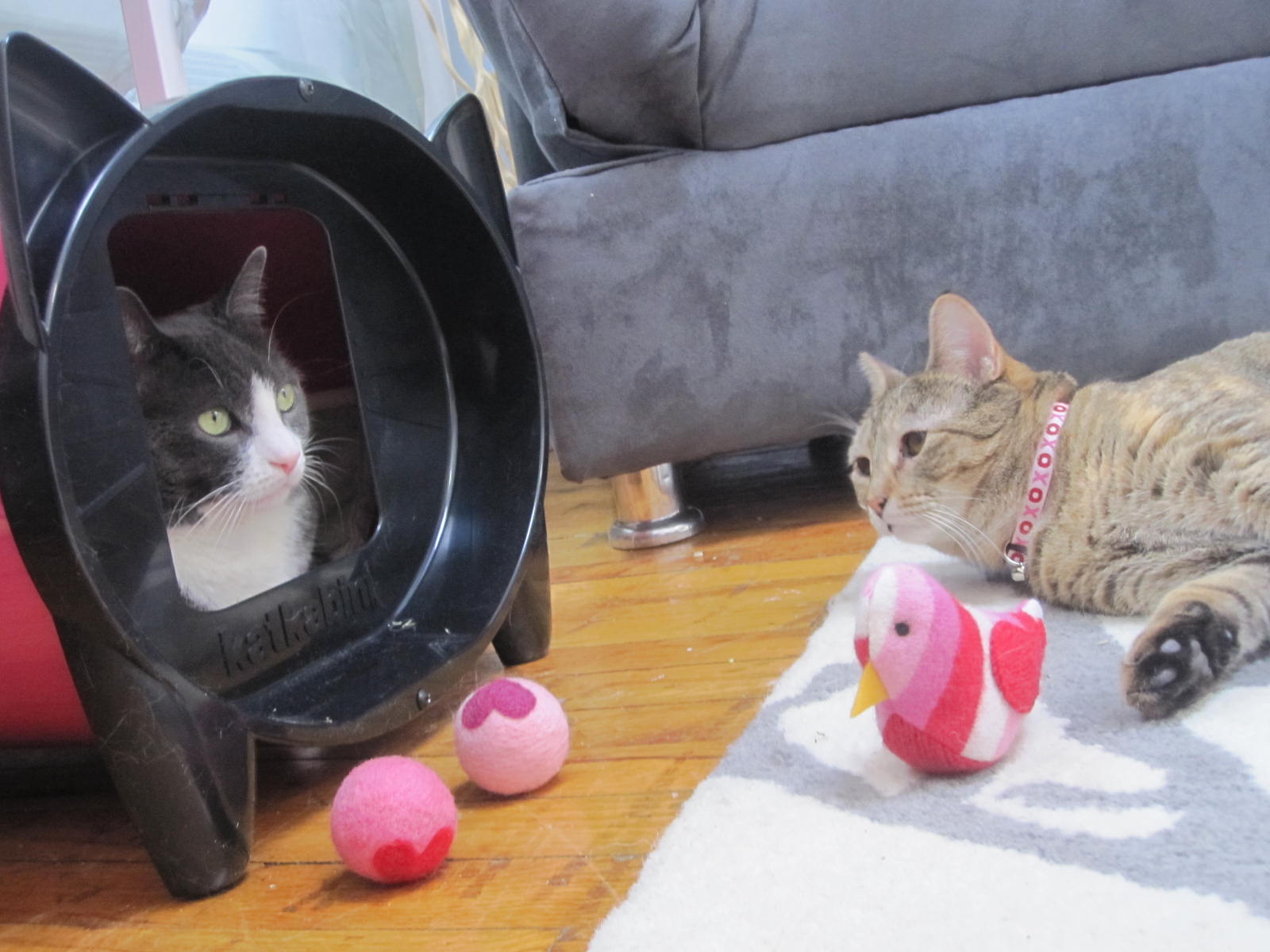 SturdiBag
Cat Carrier
I've been remiss not profiling the Sturdi carriers before today.  I use mine all the time (it's black but maybe if I play my cards right I can get a pink one?!).  Why do I love it? Because it's:
Super lightweight
Has an adjustable fully padded shoulder strap so when you carry your cat he/she doesn't tilt to one side (you can make the outer strap longer and the interior one shorter)
Squish-able so you can pile stuff on top of it for storage and it will pop right back into shape!
Has safety clips to secure zippers so kitty can't break out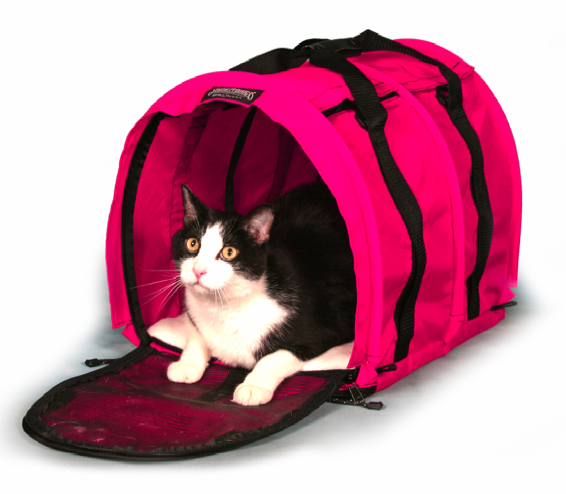 ModaPet – Cat Bowls
I've sung the praises of the ModaPet bowl before. It comes in an array of colors but my favorite is the newest "Some Like it Hot" bowl in – you guessed it – hot pink (for only $14.95).
I like that it has a non-skid bottom, a wide whisker-accommodating design and is made of food-grade BPA-free plastics that's dishwasher safe!
My latest pink obsession has nothing to do with the kitties. I'm talking the adorable pink frosted mini cupcakes I received from my sweetheart of a fan Carolyn Schellhardt – who hails from Omaha, Nebraska – as an early VDay gift.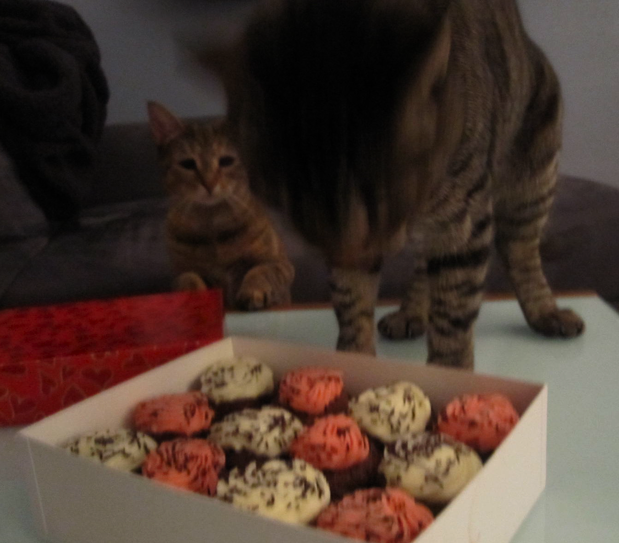 Thanks "Auntie" Carolyn, I'm constantly touched by your thoughtfulness.
HAPPY EARLY VALENTINES DAY TO YOU AND YOUR KITTIES!
XOXO
PS – Did you notice that the "Petie Palate" at the top of this post is actually comprised of Petie's fur and nose?