And if you don't celebrate Christmas, Happy Hanukkah, Season's Greetings and Happy Holidays! I'm a little emotional thinking about those Christmas mornings so many years ago. My sister would creep into my room and wake me at some ungodly hour to go see what Santa had brought us.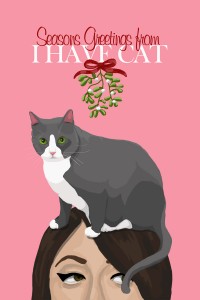 My Mom, being as health conscious as always, tried to convince us that what Santa really wanted was a tall glass of water with carrots and cottage cheese.  My Dad, on the other hand, felt Santa would appreciate a tumbler of scotch after a long night of gift delivery. Nice try.
This year, my parent's surprised us with the most beautiful tree ever.  We weren't even expecting one given the work it takes to put up and take down.  I literally squealed for joy like a small child when I saw it.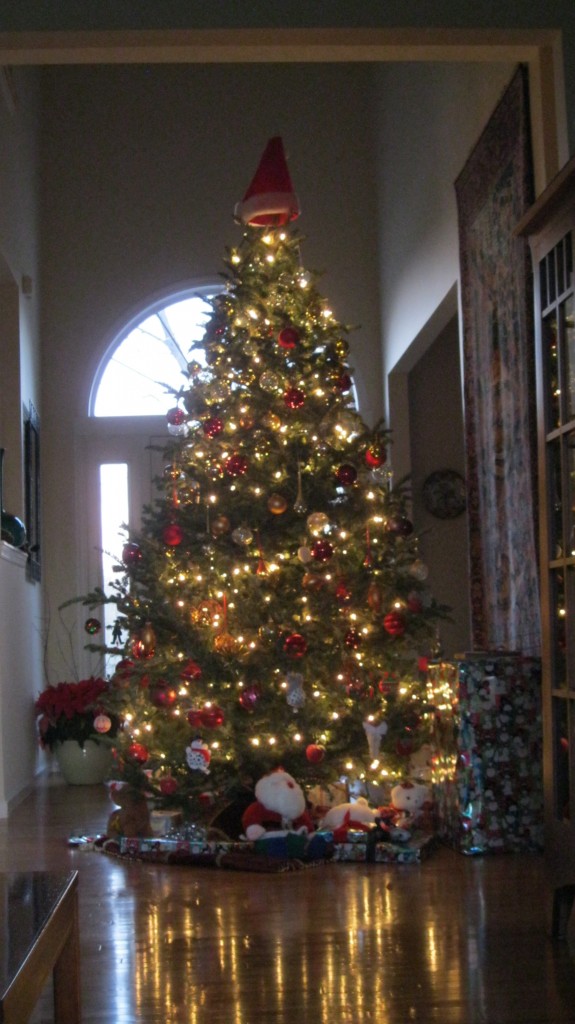 I hope you were all good this year, and that Santa pays you a visit (I don't think Santa is visiting me, my parents are already in bed! ha!).
Remember, gifts don't always come in boxes (unless they are Maru!).  They're our cat(s), family and friends – both "real" and on FB – who are with us all year round.  Take the day to recognize them and tell them how much they mean to you or just hug them (but not too hard!).
Thinking of my fur-babies at home but know they are in good hands.
Good night everyone. xo