When I first began my affair with cats (or realized I had one), I created four simple single-cat-lady tenents by which I vowed to live.  The very first of which was "No public display of cat-photography."* Thanks to artist Cindy Jerrell and her quirky pet portraits, that rule didn't last for long.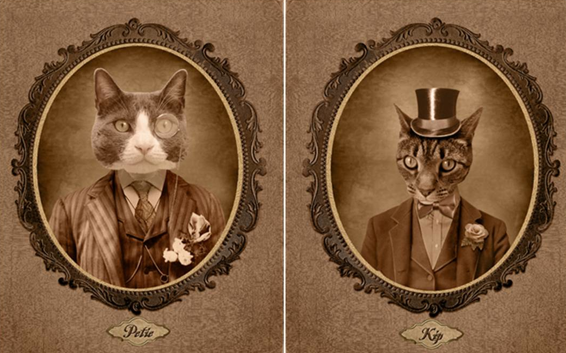 If you have pet owner of any kind you still need to shop for –  cat, dog, hamster, duck, mouse, goat, rabbit, gerbil, bird –  a gift certificate for a custom portrait by Cindy at Hot Dog Digital has you covered.
By using the code HADDIE at check out, I HAVE CAT readers receive 15% off the retail cost of a custom gift certificate ($49)!  24 hours after purchase the lucky recepiant receives a cute e-certificate alerting them of their gift.
Here are a few more of Cindy's original portraits along with customer testimonials. I wonder if she's ever done a gold fish…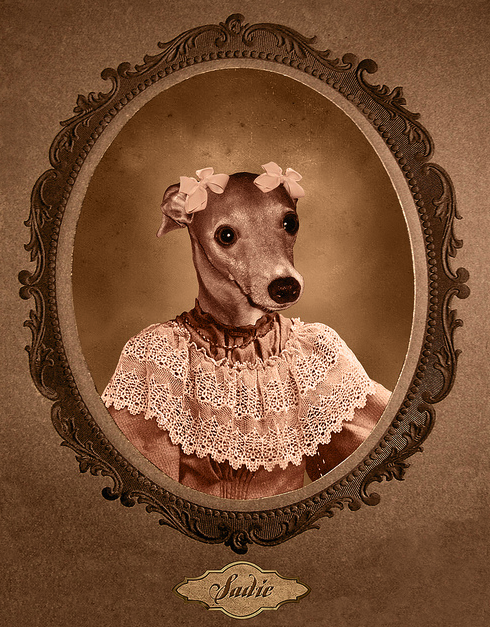 "OMG. OMG. OMG." – satisfied customer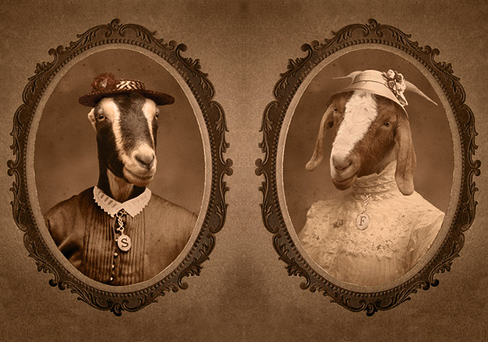 "I have never seen my Dad laugh so hard." – satisfied customer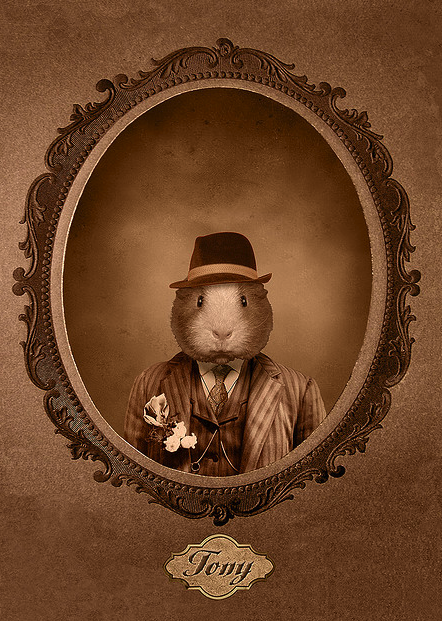 Tony the Mafioso Guinea Pig
"How did you get Kitty in a dress?" – confused, but satisfied customer