As a single professional I preach the possibility of having feline roommates without letting your home fall to shambles. Love of felines need not come at the exclusion of having a man – or good furniture.
But the truth is. I'm a sham. Like an actress with airbrushed cellulite, I've portrayed my home as something it is not.  I've decided it's time I come clean.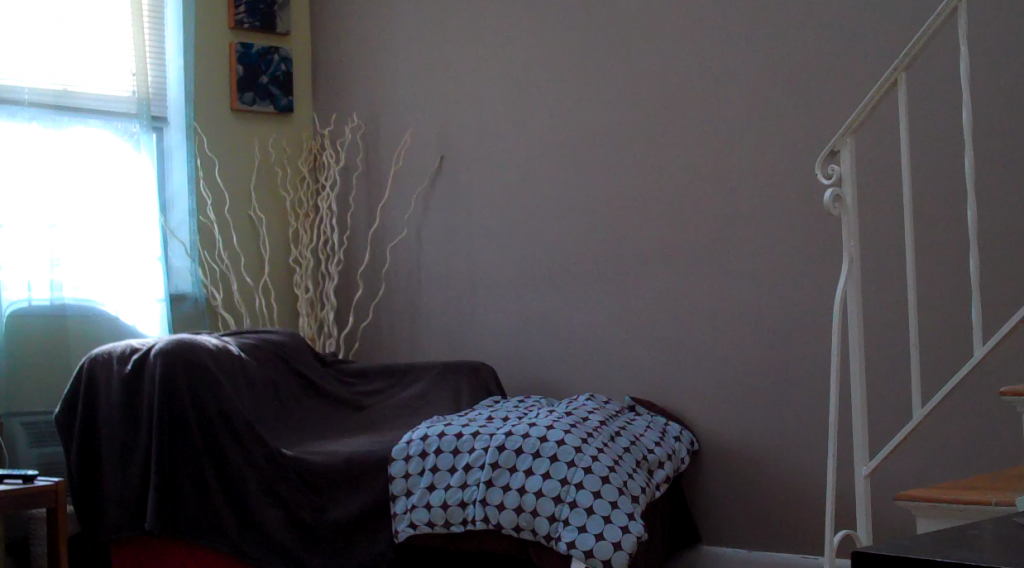 As with most secrets it's been hiding in plain sight.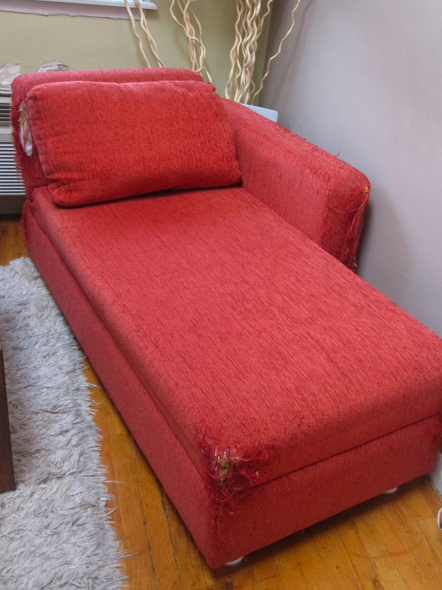 Yes it's orange, but that's not the worst of it (in my defense it was a floor sample and at $400 just the right price!). A feline novice at the time, I purchased furniture with a loose weave and large loops. I may as well have put a huge "cat scratcher" sign over it. Kip has been the biggest offender.
I love my chaise; it's the most comfortable piece of furniture in my apartment (other than my bed).  But I couldn't live like this anymore, I had to take this problem head on. But what to do?
I'd read micro-fibers/faux micro-suede was the way to go when it came to cats, it seems they don't find those fabrics appealing. The tighter the weave the better, as HGTV's very own cat loving Candice Olsen corroborated in a recent interview.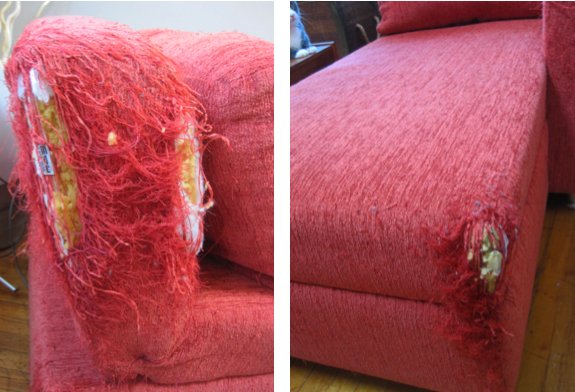 I searched for replacements but they were either out of my price range, too large for my apartment or not on the sales floor  (which mean ordering blindly without ever seeing or sitting on it).
That's when I considered reupholstering. It's not always the cheapest option but if there's a piece of furniture you really like, it may be worth it and it's certainly the greener way to go – less furniture for the junk yard!
With the help of New York City based interior designer Elizabeth Holmes I selected my micro fiber upholstery from Mood Fabrics – of Project Runway Fame. And  in less than a week I had a lovely charcoal chaise lounge that looked brand new!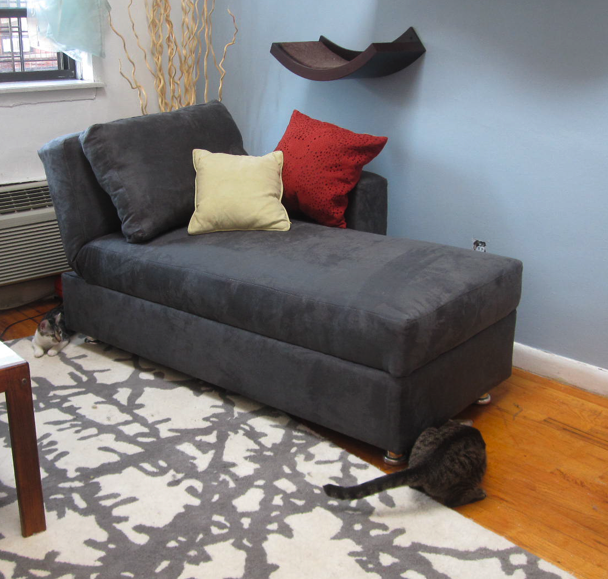 So far so good. Kip, who managed to mangle my velvet sofa by picking away at the piping,  hasn't yet begun deconstructing the chaise. As a precaution I purchased several extra yards of fabric to cover it with when I'm home alone – it looks much nicer than a throw.
TIP: if you reupholster make sure to ask for leftover upholstery, it might not be offered up but it's yours!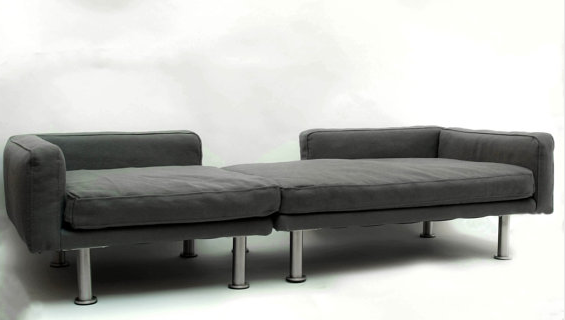 Now I've got my eyes on an adorable matching cat chaise from ModPet. I'm thinking a photo shoot with Petie would be in order – dueling chaise lounges!
Do you have any tricks to share for keeping kitties from scratching your furniture?  Have you had luck with microfiber? We want to hear about it!