I'm generally not a fan cats sporting clothing. There are a few exceptions: Sphynx who live in cold climates, cats who groom themselves incessantly and the occasional cat who truly seems to enjoy it, or at least nonplussed.
Well I just added a new exception the list.  It turns out I have an affinity for quirky artwork featuring kitties in human garb.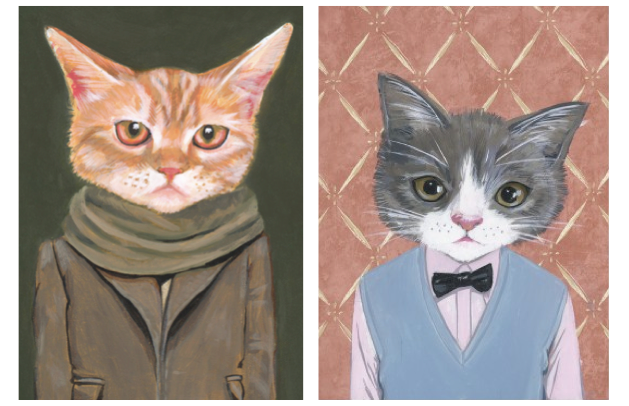 "Cats in Clothes" was born from artist Heather Mattoon's desire to capture her own sassy-cat Megan sporting a stylish trench coat.  Heather believes, "We should all be more like cats: soulful, stylish and entirely unconcerned with others' opinions."  I couldn't agree more.
I'm already making up stories behind each print e.g., Cooper (above left) is clearly a tortured East Village poet and Morris (above right) an accountant…or bassoonist.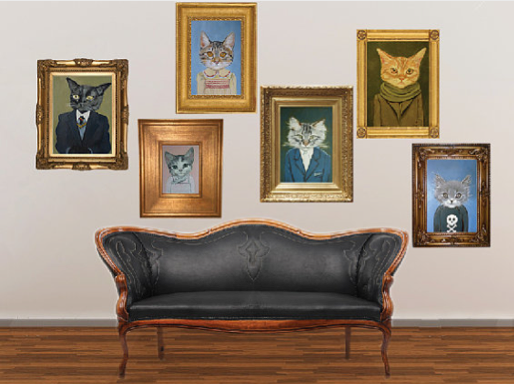 Upon seeing Heather's prints I couldn't stop envisioning them in my newly re-designed living room. To get your hands (or paws) on her prints, mugs, greeting cards and and totes, go to "Cats in Clothing" on Etsy.
And if you like Heather's style but can't find a print that's just right for you, for $500 she'll happily create a custom 9″x12″ acrylic portrait of your four-legged child. If you have more than one cat you're in luck, Heather will paint your second kitty for only $250 and the third for $125! Sorry, no nudes.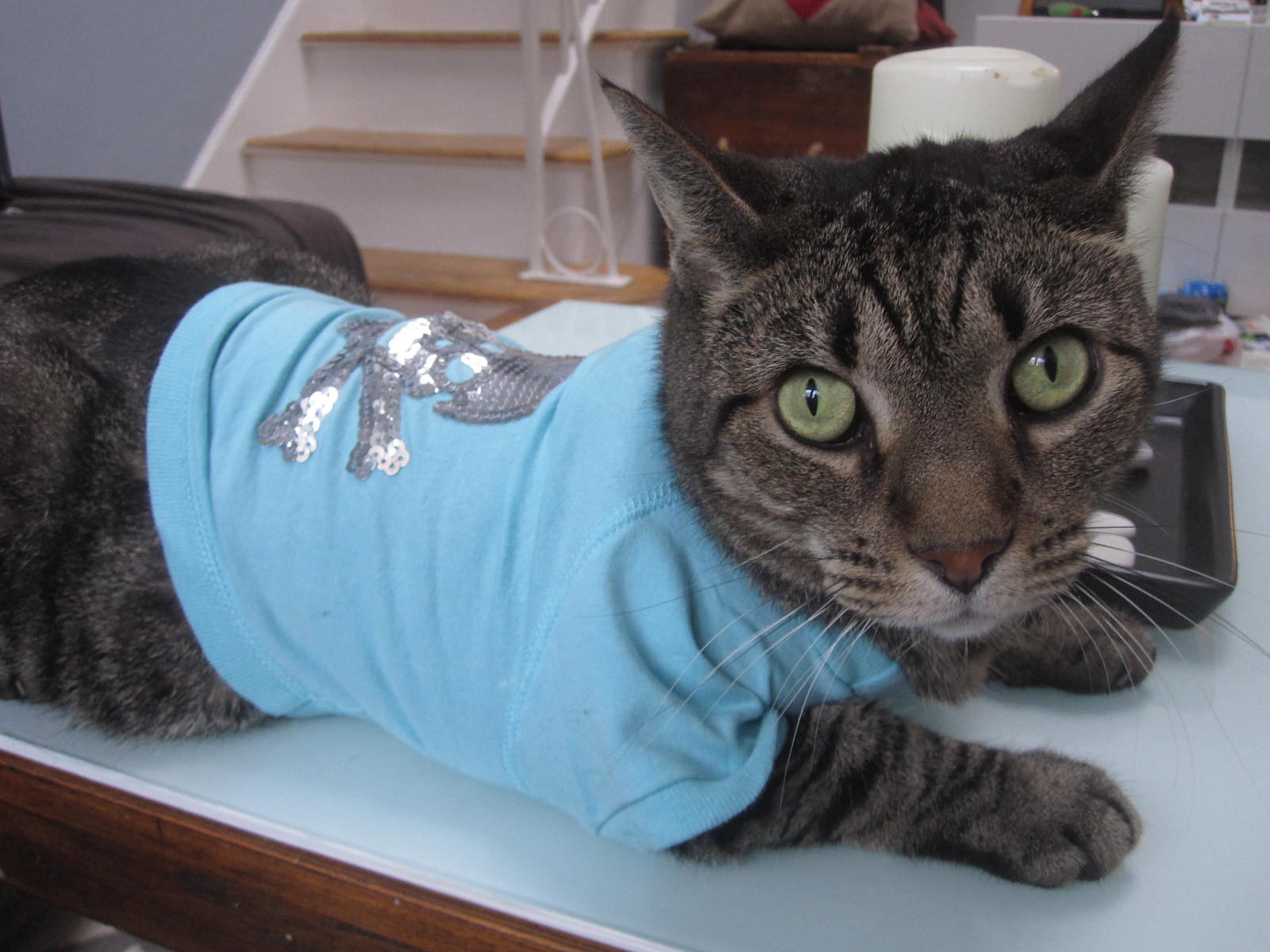 Do your kitties like to dress up? If so, feel free to post photos on the I HAVE CAT Facebook page. I put a Martha Stewart puppy t-shirt emblazoned with a skull on Kip.  He refused to move until I took it off. Maybe he didn't like that it was bedazzled?