The first time I saw The Faux Bearskin by Loyal Luxe I had a vision. Petie sprawled out in all his glory wearing a smoking jacket open in the front revealing tufts of his ample white belly.  In the background a miniature roaring fireplace, and off to one side a small snifter of cognac.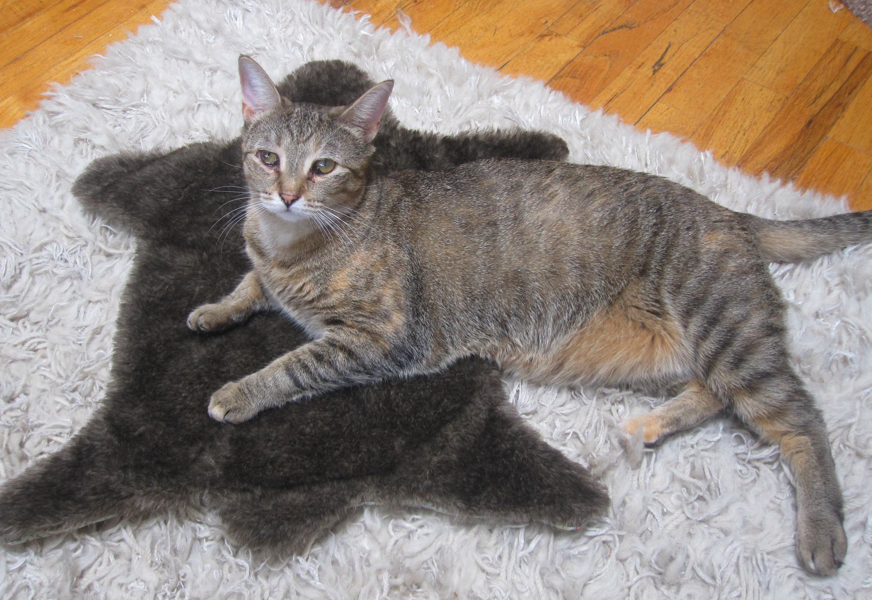 Alas my fantasy would not become reality, and not just because Petie would never tolerate a smoking jacket.  It was actually Haddie not Petie most attracted to the diminutive bearskin rug, claiming it as her own by striking a pose not unlike that of Burt Reynolds in his famous centerfold.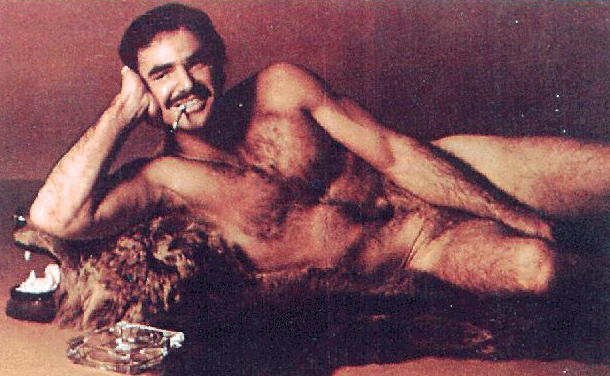 Loyal Luxe is the brainchild of two cat loving female Canadian industrial designers –  Maud Beauchamp and Marie-Pier Guilmain  – who, frustrated by the lack of cat products that met their discriminating tastes at an accessible price point decided to design their own.
These ladies want you to "Say goodbye to accessories and products for pet that lack good taste, are overly cute, too elaborate, or out dated" and hello to their kitsch cat products.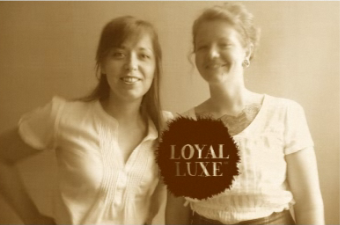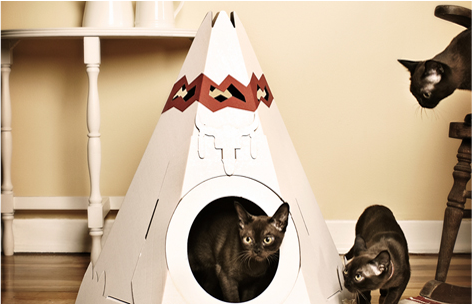 Their cat creations are influenced by traditional Canadian iconography and range in price from $24 for either the Canadian Cabin or the Native American Teepee to $30 for the Faux Bearskin (which comes in three color combinations).
NOTE: Now through the end of September you can save $25% off the Cabin and Teepee when purchasing online at Cascade's Boutique, just enter CATSPARELL at check out.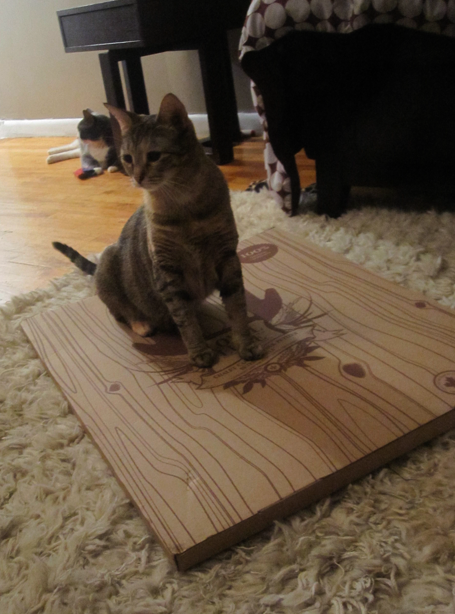 Maud and Marie were kind enough to also send a Cabin for the cats to test-drive. While I love the eco-friendly packaging (almost all of it turns into some part of the cabin itself) I could have used an extra hand or two for assembly.
According to Maud, the Teepee is "ridiculously" easy to assemble so take heed those who live alone (the cats while curious were not all that helpful).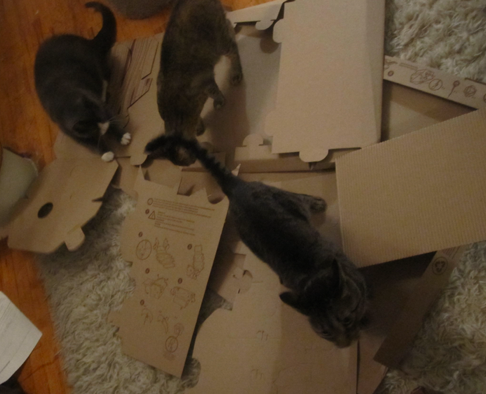 My cats are not big cardboard shredders so I wasn't worried about their mistaking the cabin for a scratcher.  The website states the Cabin can withstand up to 30lbs of weight, reassuring given Pete recently weighed in at 20lbs.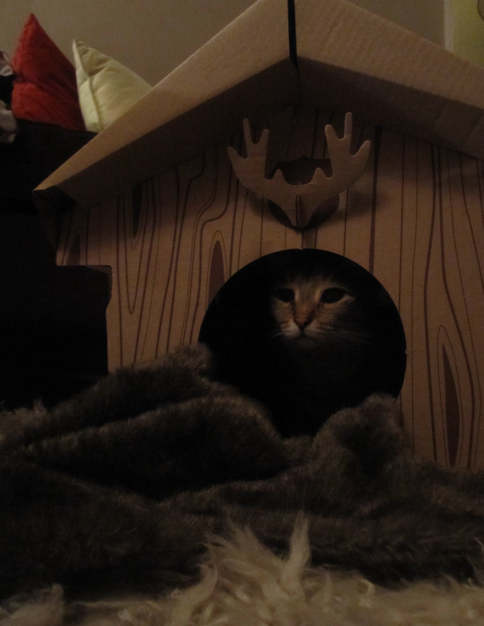 In a recent interview Maud mentioned that litter-box disguising Cat Cabin is in the works.  Brilliant given the other options currently in the marketplace.
So if you're looking for the perfect gift for that special cat or cat lover in your life, look no further, Loyal Luxe products make just the right statement at the right price.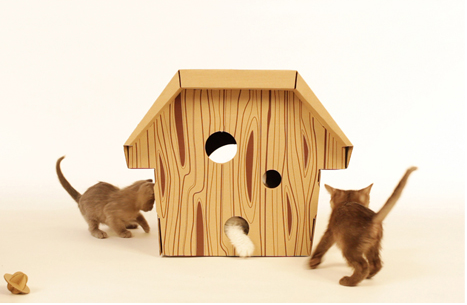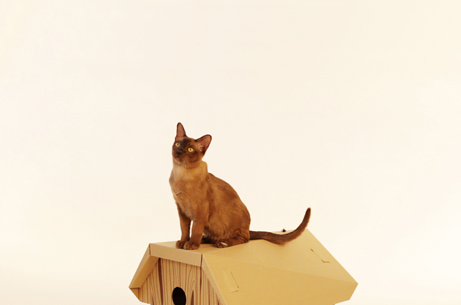 NOTE: While I receive the products I review free of charge, I am not compensated in any other way.