When I first heard from Tiffany Pek, founder of The Modern Canine, I thought for sure she had the wrong person.  Um…I have cats(s) not canines, and they most certainly do not wear clothing.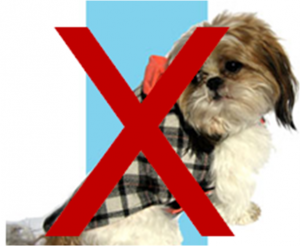 It turns out that in her quest to create an eco-friendly zero-waste company Tiffany (a former New Yorker I might add) transforms reminent high-end designer fabrics like Loro Piana cashmere knits and Pendelton wool into not only doggie couture but kitty catnip toys!
In honor of EARTH DAY, two lucky IHC readers will win sets of Tiffany's up-cycled catnip toys (details at end of post – sorry, US only this time!). I HAVE CAT strives to bring you not only cool, but cat-approved cat toys.
Let me introduce you to our very special testers, the cats of Tabby's Place sanctuary. Tabby's Place is a cage-free sanctuary that provides refuge to cats in hopeless situations. Their residents come primarily from public shelters where they'd been scheduled for euthanasia.
See for yourself what these kitties thought of their new toys.
To enter the EARTH DAY GIVEAWAY:
Leave a comment telling us what you do to keep your cat's life green.
Enter between now and April 20th 5pm EST.
One entry per household (US ONLY – SORRY!)
Winners will be selected using Random.org and announced on EARTH DAY (4/22/11) on I HAVE CAT's Facebook page.
NOTE: While I receive the products I review free of charge, I am not compensated in any other way.